Two and a Half Men is a comedy TV series that aired on CBS from 2003 and ran for 12 seasons, before it ended with an unexpected finale last year. It is one of the longest running comedy on TV and has drawn a huge audience with its out-of-the-world ridiculous characters and cocky jokes (no puns intended).
The Main Characters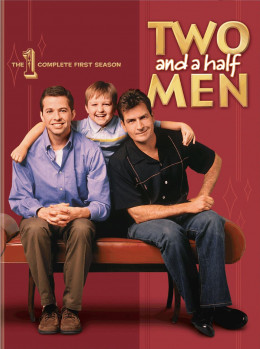 Plot Summary
The plot follows the life of Charlie Harper, played by Charlie Sheen, a compulsive womaniser who made money as a free-lance jingle writer and stayed at his beach house, until his perfect party-and-women-filled life is interrupted by his recently divorced younger brother Alan Harper.
Losing most of his money and house to his greedy self-absorbed ex-wife, Alan and his 10-year old son Jake take shelter in Charlie's beach-house. Though Charlie dislikes Alan, he reluctantly allows his homeless brother and nephew to move in for a "temporary" period. Little does he realize that Alan will be living with him for the next 8 years.
Evelyn Harper - The Mom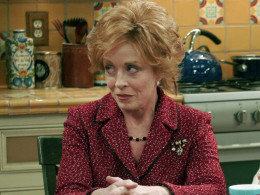 Rose - Stalker, Ex-Girlfriend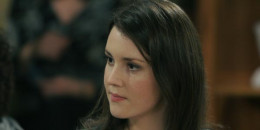 Berta - The Housekeeper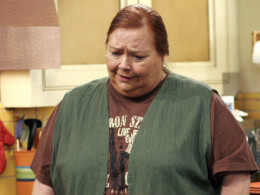 Lyndsey - Alan's Girlfriend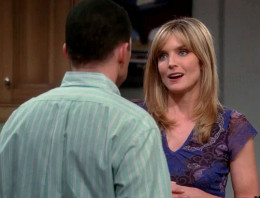 Supporting Characters
These are the characters without which Two and a Half Men would not have been much fun. They added to the complications in Charlie and Alan's already-chaotic lives.
Charlie and Alan's mother Evelyn Harper is a hilariously self-absorbed, highly promiscuous old woman who Charlie likes to avoid and Alan likes to resent because of her outrageous indifference towards him. For Evelyn, Alan was just a mistake of one of her wild years during youth.
Then there is Rose, Charlie's crazy neighbour who is obsessed with him and spends most of her time spying and stalking him. She is both funny and scary at the same time, drawing plenty of laughs throughout the early seasons. However, we are never told what Rose does for a living except that she has a rich family.
A regular face on the show is the cheeky and sharp-tongued housekeeper Berta who first work for Charlie and then Walden. She steals the show with some of the best punchlines and one-liners.
Another character to appear frequently from Seasons 8 to 12 is Lyndsey, the attractive mom of Jake's friend, who goes on to become Alan's on-again-off-again girlfriend. When no longer together, Alan even takes up a false identity and befriends Lyndsey's boyfriend Larry so that he can spy on their relationship. However, she soon finds out and all hell breaks loose. Alan and Lyndsey are the only couple in the entire series who stay together till the end, albeit with few breakups in between.
Fatal Attraction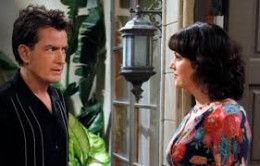 The Season 8 Twist
After years of life as a womanising jerk, breaking many hearts and ruining several good relationships, Charlie finally decides to marry Rose at the end of Season 8.
They go to Paris for honeymoon, where Rose catches him cheating on her in the hotel. The next thing we know, Charlie is portrayed dead, with his family suspecting that Rose had pushed him in front of a running train to take her revenge.
This was less of a story twist and had more to do with Charlie Sheen's exit from the TV show. With the main attraction of the show gone, the story writers introduced the character of Walden Schmidt, a billionaire, played by Ashton Kutcher.
Walden Schmidt - Charlie's Replacement
Sitting in Charlie's drawing room, Alan jumps out of his skin seeing a bearded dishevelled man peeking from the balcony door. The stranger turns out to be a billionaire called Walden Schmidt who was about to drown himself in the sea after his wife, whom he madly loved, dumped him.
Walden - The Billionaire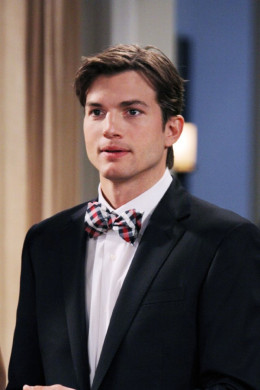 However, the water was too cold and Walden decides to abandon the plan. He finds the nearest beach-house and peeks into Charlie's living room. After a dip in the cold sea, he has suddenly become a new man and impulsively decides to buy the beautiful beach-house, in an effort to make a fresh start.
Alan manages to draw sympathy from Walden as well and continues to live rent-free under his roof for a "temporary" period. Not surprisingly, temporary stretches into four years of lame excuses and manipulation.
Seasons 9 to 12 follows the somewhat repetitive adventures and misadventures of Walden and Alan, their trysts with numerous women, Walden's constant compulsion to fall in love with any women he has met for two days, eventually getting dumped by them before or after proposing to them.
Jenny - The Drunken Daughter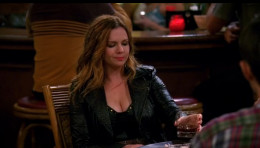 Charlie's Daughter
Walden and Alan also stumble upon an unemployed gay actress named Jenny who turns out to be Charlie's illegitimate daughter.
Jenny keeps up her father's tradition by spending most of her days partying, drinking and hooking up with women. For a brief period, she stays in Walden's beach-house before moving in with her grandmother Evelyn.
Walden and Alan's Wedding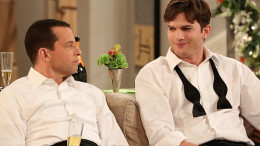 The Final Season
During the final season, Alan and Walden end up getting married. Yes, you read it right, they marry even though none of them are gay. In Walden's words, at least Walden is not gay. He wants to adopt a kid and convinces Alan to say yes to a fake marriage because it would be impossible for a single parent to get an adoption.
After many mess-ups of enormous proportions, Walden and Alan manage to get the adoption finalized. Later, Walden forces Alan into a divorce, much to Alan's reluctance. As a reward for a divorce, Walden offers to buy Alan whatever he wants. At first, Alan opts for a Ferrari but after much persuasion, he decides to buy an engagement ring for his long-time on-and-off girlfriend Lyndsey.
Charlie Harper Comes Back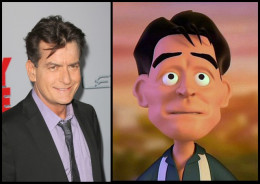 The Finale Twist
The show had indeed run for a long time, riding on the same jokes and hardly any character development, except for Alan who grew more shameless and pathetic with every season.
Despite all this, the ending was a little abrupt and rushed. While Ashton Kutcher was not much of a match for Charlie Sheen after Season 8, the arrival of cute little Louis in Season 12 did give the viewers some hope. Walden and Alan's adopted son did have some potential in bringing the fun back to the show.